Health benefits of oil bean seeds (ugba) in pregnancy
Pregnant women are always advised to stick to certain healthy natural diets, which may include African oil bean seeds (ugba or ukpaka). Here's a look at some of the health benefits of oil bean seeds in pregnancy.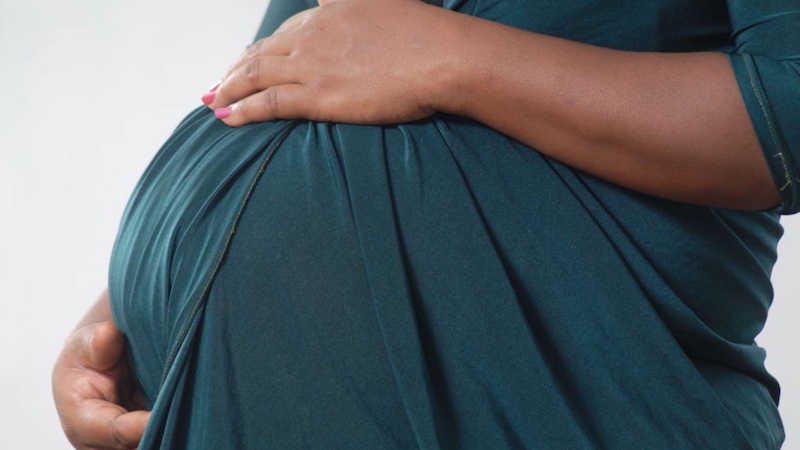 Ugba, also known as the African oil bean seed, is found across various tropical parts of Southern and Eastern Nigeria. 
Ugba can offer a number of health benefits for pregnant people, seeing as it contains high amounts of protein, carbohydrates, vitamins, phytochemicals, and fatty acids.
The phytochemicals and/or biological compounds contained in ugba may possess various anti-inflammatory, antioxidative, antimicrobial, and anticancer effects. You may benefit from these properties if you consume ugba during pregnancy.
The African oil bean seed is also locally known as Ugba or Ukpaka by the Igbo tribe in the eastern part of Nigeria and Ukana by the Efik tribe in the southern part of Nigeria. Scientifically, the African oil bean seed (Ugba) is called Pentaclethra macrophylla. The African oil bean tree can also be found in the rainforest across southern West Africa. 
The African oil bean seed is considered edible after undergoing alkaline fermentation. This fermentation process is done to enable the seeds to become softer, slightly darker, and flavorful for consumption or cooking varieties of foods. 
During pregnancy, it's always important to maintain a healthy natural diet. Your diet should include normal-sized portions of various fruits, seeds, and vegetables that have high nutritional value. 
The African oil bean seed (ugba) can be considered to be one of the seeds that is safe to consume during pregnancy. The seeds serve as a cheap source of high-plant protein, which can be considered beneficial during pregnancy. 
Health benefits of African oil bean seed (ugba) during pregnancy include:
Ugba is packed with high volumes of protein and moderate amounts of carbohydrates, vitamins, minerals, fatty acids, and phytochemicals such as saponins, flavonoids, and glycoside, which are all great for pregnant people. All these nutrients provide high nutritional value when eaten solely or alongside other meals.
2.
An addition to your healthy diets
If you want to stick to healthy meals (which your body will thank you for, especially during pregnancy), ugba is an edible seed that can be a great addition to your meals.  
With the nutritional constituents of ugba, this seed can provide substantial amounts of vitamins and minerals needed to prevent and help the body fight off diseases. It may also provide a nutritional remedy for people who are malnourished. 
3.
Lowers cholesterol levels
In 2020, a study was conducted to ascertain the effects of ugba on cholesterol levels in rats. Surprisingly, the results revealed a slight increase in the levels of HDL (high-density lipoprotein) also called "good cholesterol", and a decrease in the levels of LDL (low-density lipoprotein), a.k.a "bad cholesterol" and triglycerides (TG). 
Although no significant study has been carried out to assess the cholesterol-lowering effects of ugba on humans, the result of the 2020 study suggests that consuming ugba may help reduce the high level of cholesterol in the bloodstream. 
Ugba contains certain phytochemicals that may prevent or help reduce the risk of cancer in an individual. Ugba contains flavonoids and citronellol, two compounds associated with anticancer effects on living cells. 
While there's no scientific evidence that ugba can cure or treat cancer, the constituents of these seeds could play a positive role in preventing and treating it.
5.
Antimicrobial properties
Oxirane and tetradecyl, are two chemical compounds found in ugba. Some studies indicate that these compounds may have antimicrobial effects against certain species of salmonella, staphylococcus, and E.coli.  
If you are pregnant, eating ugba may help protect your body from infectious microorganisms.
6.
Anti-inflammatory properties
Research has shown the presence of various anti-inflammatory compounds in ugba. The anti-inflammatory compound known as citronellol is known to decrease in concentration during the fermentation process that the ugba is subjected to. However, the compound may still have some effect. Currently, no significant study has been conducted to prove ugba's anti-inflammatory effect on humans. 
The flavonoids and citronellol contained in ugba may also provide antioxidative effects when consumed. These compounds may help prevent oxidative stress by eliminating free radicals found in the bloodstream. Although ugba contains these antioxidative agents, so far, no further study has been carried out to prove that eating ugba can have antioxidative effects.
8.
Prevention of cardiovascular diseases
Consuming ugba may help reduce the risk of developing cardiovascular diseases. Ugba contains several micronutrients, including potassium and zinc, which are involved in modulating inflammation and oxidative damage as well as preventing vascular calcification and, thus, preventing atherosclerosis. 
Ugba also contains sodium, magnesium, and calcium, important electrolytes in cardiac activity. So far, no verified study on humans with cardiovascular diseases has shown that consuming ugba may treat cardiovascular diseases. However, ugba does contain certain micronutrients that can aid in preventing these cardiovascular diseases.  
Certain species of bacteria can be found in raw forms of ugba. However, during the food processing of ugba which involves fermenting, boiling, and steaming, these bacteria die off.
In 2020, a study carried out on rats, found that when ingested, ugba can help increase the amount of platelets, lymphocytes, and eosinophils, and may non-significantly decrease the level of total white blood cells and neutrophils. However, no further study has been made to see ugba's effect on the human immune system.
Other health benefits of ugba
Other potential health benefits of ugba include:
It may aid in weight loss. Individuals intending to lose weight can consider adding ugba to their diet as it contains various food macronutrients and micronutrients needed to keep them nourished and prevent certain deficiency diseases while they lose weight. 
It may improve skin health. Ugba contains niacin (vitamin B3), otherwise called nicotinic acid, which helps improve skin health and quality. Niacin has anti-inflammatory effects against skin conditions like rosacea and nitrogen mustard-induced irritation as well as aging skin.
It improves growth and development. Ugba contains riboflavin (vit B2), an important water soluble vitamin that helps in improving cellular function for growth and development. Ugba also contains about 20 amino acids, which aid in cellular function and development.
It may be helpful in preventing or treating anemia. Anemia is a condition characterized by a significant decrease in red blood cells. Ugba contains iron, an important mineral needed for the production of red blood cells. 
Possible side effects of ugba
While ugba is considered a highly nutritious meal, it may have some side effects. Possible side effects of ugba include: 
Hyperlipidemia: Due to the fatty acid and lipogenic contents of ugba, if you eat it consistently in and in high amounts, it could lead to the presence of high amounts of lipids in the bloodstream (hyperlipidemia) and/or plaque formation in the blood vessels, thus resulting in atherosclerosis.
However, During the fermentation process of ugba, certain microbes can aid in reducing and eradicating these toxins and anti-nutritional compounds. The microbes will eventually be present in fermented (processed) ugba. 
These microbes include species of Escherichia, Proteus, Micrococcus, Staphylococcus, Streptococcus, Corynebacterium, and Enterococcus. The microbes can be exterminated from the heat of cooking. However, eating ugba in its raw form or poorly cooked ugba can and may lead to mild stomach issues.
Contamination: In most parts of Southern and Eastern Nigeria, ugba is commonly wrapped in banana or plantain leaves large enough to cover it properly. However, when these leaves aren't washed carefully and thoroughly, it creates an avenue for food contamination. This may cause certain mild stomach issues associated with food poisoning. 
Since ugba contains various healthy compounds and nutrients, it may offer health benefits for pregnant people. Its health-promoting potential and unique sour-bitter taste are why many people use it in their cuisines.
So far, no research has gone to show that ugba can have any toxic health effects on pregnant women, specifically. However, be sure to consult your doctor, if you have a family history of allergies to ugba, and seek their professional advice.