Best affordable face oils for different skin types
Oils have been the villain for so long, so who could believe that the once villain— that poses a threat, especially to oily skin types —is back in trend?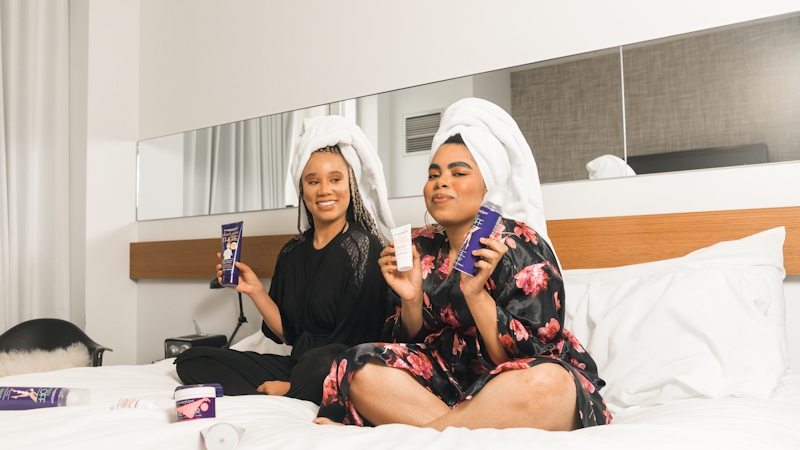 With many beauty trends on board, having good and healthy skin is highly attainable with the right products. And one of the beauty trends to try out this season is face oil. 
Surprising right? 
But this trend can change your beauty routine forever if appropriately applied. 
Some believe face oils should not be part of a skincare routine because they may clog pores and cause breakouts. But that is not always the case. Face oils can be nourishing and moisturizing because they trap moisture, keeping the skin from losing hydration and becoming dull. Some face oils may also possess antimicrobial, anti-inflammatory, and anti-itch effects.
But the question remains: how do you know the best face oil for your skin type to avoid causing more harm to your skin? 
We have examined some of the best facial oils that might improve your facial routine.
Round up of the best affordable face oil
1.
Pixi Beauty rose oil blend
Pixi has created a botanical combination with a perfect blend of sweet almond, jojoba, rosehip, pomegranate seed, and rose geranium oils that work to protect your youthful glow and improve your complexion while maintaining the suppleness and softness of your skin.
Who would have guessed that one oil might be suitable for all skin types? Well, Pixi offers that, so you do not have to worry about your oily or sensitive skin missing out on the lushness that a face oil can provide.  
Pros
It is suitable for all skin types.
It is paraben-free.
Cons
The packaging is not durable, especially the glass dropper. 
It has a mild rose scent. 
2.
Palmers skin therapy oil
When it comes to skincare, you don't have to break the bank to achieve healthy skin; just because a product is expensive does not mean it is effective.
For an affordable price, Palmers has created this lightweight and non-greasy face oil that is truly a skin therapy because it blends in 10 natural oils, like a pure blend of sesame, coconut, sweet almond, macadamia nut, apricot, argan, grapeseed, rosehip, camelia, and sunflower oil, for a glowy, toned, and rejuvenated skin. It also contains retinol—yes, retinol for anti-aging and youthful-looking skin. 
Palmer also claims that this product brightens the skin because of the presence of the antioxidant Vitamin C, and lightens the appearance of dark spots.
Because of the presence of retinol in this product, always wear sunscreen.
Pros
It is lightweight and non-greasy.
It is non-comedogenic.
It is hypoallergenic.
It is free of parabens and phthalates .
Cons
Because of the presence of retinol, it may not be suitable for sensitive skin types.
It has a fragrance that may irritate the skin.
3.
Vintner's Daughter Active botanical serum
For oily skin types, the presence of an oil-based product in their skin routine causes a serious scare—not to mention adding oil itself into their facial routine—because they believe it will clog the pores and cause breakouts. But there is an exception.
Vintner's Daughter's active botanical serum doubles as a face oil and a serum that is power packed with active botanicals like; avocado, rosemary, lavender, frankincense, jasmine, carrot seed, turmeric, rose, lemon oil, and so on. 
For ease of absorption, the manufacturers claim to use a three-level approach to improve the delivery of this product and promote optimal absorption into the skin; no wonder it is a perfect blend for oily skin types. 
This product will nourish your skin with essential nutrients, revitalize it, balance it, and soothe it. The presence of natural skin protectors like rose, frankincense, tamanu, and turmeric oils helps defend your skin against free radicals.
So if you have oily skin and have drawn the line for oil-based products, then maybe you should rethink and consider adding this face oil to your shelf. 
Pro
It is suitable for all skin types.
It has no sulfates, parabens, or phthalates.
It has no fragrance.
Cons
It is very pricey.
The packaging is not durable.
One quality Aster Raine can brag about when it comes to their face oil is intense hydration, which is a significant plus for those with dry skin. 
This face oil has rose hip seed, frankincense, pomegranate seed, chamomile, and geranium oil, all blended perfectly to create firm and glowing skin. It also smoothens the skin, repairs damaged tissues, brightens the skin, and deals with fine lines and wrinkles. 
Now your dry, dehydrated skin can feel supple and plump without being too greasy, but rather moisturized and hydrated. 
Pros
No artificial fragrance
It has no artificial dye.
Cons
It has a strong, unpleasant scent.
5.
The ordinary 100% organic cold-pressed rose hip seed oil
The saying, "When in doubt, choose The Ordinary" should be an actual statement—but it is not— because they always get it right by including specific active ingredients. 
Rosehip oil contains retinol, Vitamin C, carotenoids, and healthy fatty acids (2) with skin rejuvenating, moisturizing, and anti-aging properties. Aside from its skincare benefits, it also has healing properties to treat skin problems like acne, scars, dermatitis, eczema, and burns, which is why you should consider adding this oil to your routine. 
This oil absorbs gently into the skin without leaving it feeling too greasy, which makes it the ideal face oil for combination skin types. 
Pros
It is affordable. 
It is lightweight and non-sticky.
Cons
It has a yellow tint that may stain clothes. 
The scent may be irritating.
6.
Kinship kinskin oat ceramide relief face oil
If your sensitive skin needs intense moisture and hydration, then you may want to try this Kinship Kinskin Oat Face Oil. 
Looking at the ingredient list of this face oil differentiates it from the rest because of the presence of calming oils— which include, but are not limited to, jojoba oil, sesame seed oil, avocado oil, and oat kernel oil— that are essentially a bonus for sensitive skin types. 
This face oil promises to heal, hydrate, and help the skin barrier moisturize, and with the presence of vitamin C, it delivers radiance and glow to the skin while also fighting free radicals. It is a good choice of oil to calm your face when you slather on actives like retinol.
To enjoy applying this oil daily to your sensitive skin, you may want to add a few drops to your face moisturizer for easy application.  
Pros
It does not have an overpowering scent.
It is a good choice for irritated skin.
Cons
It may cause breakouts in acne-prone skin.
It is pricey.
7.
Pili Ani ageless concentrate
A holy grail in a tiny bottle is the best way to refer to Pili Ani ageless concentrate in a nutshell, and for ageless, glassy skin, you may want this face oil in your collection. 
Pili Ani face oil is a lightweight oil that sinks into the skin to detoxify, reduce the appearance of pores and fine lines, and fight off free radicals that lead to premature aging. 
The core ingredient, Elemi oil, gotten from the bark of the Pili tree, has antibacterial and anti-inflammatory properties, so you may want to consider using this oil to minimize breakouts and reduce redness and irritation. 
Pili face oil is suitable for all skin types. 
Pro
It is lightweight.
It is non-comedogenic.
Cons
It has a strong scent.
It is pricey.
8.
Youth To The People Hydrate + Glow Facial Oil
If you are prone to acne, you must think you are not part of this face oil trend. Well, the good news is that you can join the face oil trend because there is a face oil for you too. 
Youth To The People facial oil is a lightweight face oil that gives the skin intense hydration and moisture without clogging pores or further causing irritations.  
The major ingredients in this power-packed face oil include maqui, acai, prickly pear, goji bear, sunflower, jojoba, moringa, and squalane olive. 
If you have acne rosacea, then you may want to pay attention to this product because of the goji bear, which visibly reduces inflammation and rejuvenates the skin. It also reduces skin dryness and dullness, giving the skin its shine and glow. 
Pros
It is lightweight.
It is paraben and phthalates-free.
It is 100% vegan.
Cons
Poor packaging.
Too pricey.
Which face oils are best for anti-aging?
Aging has become a major concern for people, and some would give anything for youthful skin. 
Some oils contain antioxidants and multiple bioactive compounds with possible anti-aging effects. 
The antioxidants in these oils mop up free radicals, thereby protecting the skin from aging and also giving it extra protection from the sun. With increased moisturization and collagen production, these oils can revive aging skin and promote youthful-looking skin.
 Some of these oils include:
If you are combating aging and dull-looking skin, you may want to add these oils to your skincare routine.  
Do face oils cause pimples or acne?
Everyone's skin reacts differently to skincare products, and face oil is definitely not an exception. 
Some oils are comedogenic (meaning they can clog pores and cause acne), while others are hydrating and moisturizing. Before adding a face oil to your routine, skincare experts advise that you perform a patch test to determine if the oil is too greasy and has the tendency to clog your pores. 
If the oil is light and hydrating, it may be a good sign that it won't cause pimples or acne.  
What to look out for when buying face oils
You do not want to make mistakes when trying to hop on this trend and to save yourself from any skincare trauma, you should know what to look out for while choosing a face oil. 
Here are a few things to consider before choosing a face oil:
How to apply your face oil
Applying face oil doesn't require any special skills; just apply your lightweight products first, then the face moisturizer, and finally slather on your face oil to lock in all that moisture. 
If your skin is particularly sensitive, you may wish to dilute your moisturizer with a few drops of your oil before applying it to your face. 
As much as you want to reward your skin by restoring its dewy appearance with a proper face oil, keep in mind that your skin may or may not react positively to it—which is fine, this way you can hop on other suitable skincare trends. 
But for better options and when in doubt, always seek the help of a dermatologist or an aesthetician to choose the best face oils for your skin.