Best Running Shoes for High Arches
Do you have high arches and don't know which running shoes would work for your feet? Check out our top picks!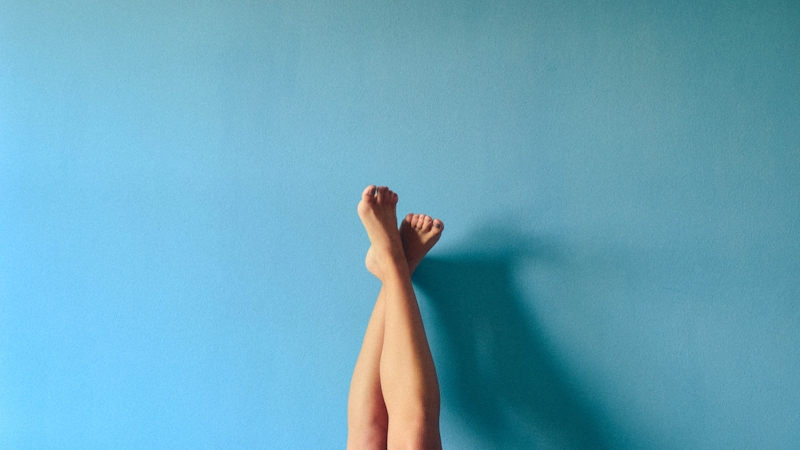 The arch of your foot is the area between your heel and the ball of your foot. People with arches that are raised more than normal are said to have high arches.
Similar to people with bunions, finding the right running shoes can be a nightmare if you have high arches. Regular shoes don't provide enough support, and some feel downright uncomfortable.
Running shoes designed for high arches have essential features that promote stability, comfort, and optimal body alignment, so you can run for longer without discomfort.
Keep reading to see our recommendations for the best running shoes for high-arch runners and what to prioritize when shopping for a high-arch-friendly shoe. 
A roundup of the best running shoes for high arches
Best overall running shoe for high arches: Hoka Clifton 9
Best cushioned running shoe for high arches: Brooks Glycerin 20
Most breathable running shoe for high arches: Asics Gel Nimbus 25 
Best for fast-paced runs: New Balance Fresh Foam X 1080v12
Best for rearfoot stability: Brooks Ghost 15 
Best for trail running: Nike React Pegasus Trail 4
Best lightweight running shoe for high arches: Saucony Ride 16 
Best budget buy for trail running: Asics Gel Venture 9 
Hoka's Clifton 9 is a remarkable running shoe for people with high arches. It has a high stack height, and the midsole contains plush compression molded ethylene-vinyl acetate (EVA) foam for superior shock absorption. 
The upper is made with an engineered knit mesh material that is breathable and comfortable. The ankle and heel areas are well-padded, and the mesh adapts to the shape of your foot to provide a snug fit. 
The outsole features durable rubber material that provides excellent grip, and the multidirectional grooves incorporated into the design aid movement and flexibility. 
Pros:
Good breathability 
Well-cushioned
Snug fit  
Durable outer sole 
Suitable for distance running 
Cons:
Not suitable for wide feet 
Not-so-responsive midsole 
The Brooks Glycerin 20 is great for runners seeking comfort, support, and stability. The upper is made of stretchy, breathable mesh to keep your feet dry throughout runs. 
In the midsole, you will find Brooks' signature DNA Loft v3 cushioning, which offers optimal shock absorption and responsiveness. 
The midsole's cushioning properties make it suitable for runners with high arches because it helps distribute pressure evenly across the foot, which minimizes the risk of excessive strain on the arches. 
Under the midsole is a grippy rubber outer sole suitable for various surfaces and conditions. There's also a segmented crash pad for a seamless and comfortable ride. 
Pros:
Breathable upper 
Excellent traction 
Has a segmented crash pad
Plenty of cushioning 
Made with quality materials 
Cons:
Slightly heavy 
Not super responsive 
This shoe was designed with great attention to detail to cater to the unique needs of high-arched runners. It's a cushioned, lightweight, and responsive running shoe. 
For the Nimbus 25, ASICS uses an engineered, knit mesh upper that's stretchable so it can adapt to the shape of your foot. The material is also breathable. 
The midsole contains a generous amount of FF BLAST ECO PLUS foam for a softer landing and more responsive toe-off. In the heel section, there's a PureGEL pad which provides outstanding shock absorption. 
With ASICS' high abrasion rubber (AHAR) outsole, you can be certain that the outsole of this shoe won't wear off quickly.
Pros:
Plush midsole 
Ample padding 
Adequate ventilation 
Very stable 
Good outsole durability 
Cons:
A little heavy 
Not suitable for fast-paced runs
4.
New Balance Fresh Foam X 1080v12
The 1080 series is New Balance's flagship running shoe, and the v12 lives up to the standards brand loyalists have come to expect from this shoe. 
It has a stretchable hypoknit upper that provides support where needed. At the rear of the upper, there's a heel cup to keep your foot locked in as you run. 
The midsole has Fresh Foam X, a soft, comfortable foam designed by New Balance. Even though it's well-cushioned, the midsole is still springy enough to propel you forward if you want to switch up the pace. 
The outsole is made with blown rubber for a good grip. The slightly elevated lugs on the outsole also help it cope with wet surfaces and light trails. 
Pros:
Luxurious upper
Remarkable midsole cushioning 
Padded heel cup 
Adaptable
Highly durable
Cons:
Not suitable for narrow feet 
Heavier than the previous model 
This is a tried-and-true Brooks running shoe and a great option for runners with high arches looking for a reliable daily trainer. 
It has an engineered mesh upper for breathability, and there's enough padding in strategic areas like the tongue and heel tab to prevent discomfort. The upper also features an internal and external heel counter for great rearfoot stability. 
The midsole has DNA Loft v2 cushioning—a unique balance of rubber, air, and lightweight foam—which gives the Ghost 15 a soft, comfortable ride.
On the outsole, there's a lot of rubber and a segmented crash pad that provides cushion and smooth heel-to-toe transitions.
Pros:
Comfortable and breathable upper
Great rearfoot stability 
Has a segmented crash pad
Built to last 
Different widths available 
Cons:
Lacks versatility 
12mm heel drop
6.
Nike React Pegasus Trail 4
As the name implies, Nike React Pegasus Trail 4 is a trail running shoe, and it is best suited for light trails. It has 4mm lugs on the outsole, which helps it perform well on uneven surfaces. 
The Nike React foam in the midsole makes the shoe super responsive without adding too much weight. 
You'll find light yet tough engineered mesh on the shoe's upper. There are also rubberized skins along the toes for protection and durability. The unique lacing system provides support and keeps your foot in place.
Pros:
Versatile 
Long-lasting outsoles 
Lightweight 
Comfortable fit 
Breathable upper  
Cons:
Cannot handle technical trails 
Doesn't shed mud easily 
Saucony went above and beyond to deliver the ultimate comfort experience in this shoe. The midsole makes use of the PWRUN foam, which is a perfect blend of softness and firmness. 
The midsole slightly projects onto the shoe's upper on both sides, forming "sidewalls." These sidewalls allow your foot to sit into the shoe and provide guidance. 
With a double-layered mesh construction, the upper of the Ride 16 feels slightly thicker and more durable than that of the 15. Thankfully the additional layer of mesh does not affect its breathability.  
The outsole is made of Saucony's XT-900, a premium carbon rubber material known for its exceptional traction and durability. The material is placed only on high-wear areas to save weight. 
Pros:
Very lightweight 
Has sidewalls 
Nice breathability 
Comfortable midsole cushioning 
Great foot lockdown 
Cons:
Forefoot is a bit too roomy 
Takes a couple of miles to break in 
Designed to tackle rugged surfaces, Asics Gel Venture 9 is a trail runner worth checking out if you're looking for a modestly-priced pair of trail running shoes.  
You can always use this shoe regardless of the weather due to the super breathable mesh used in the upper, which allows proper airflow. It also has a rigid heel counter to keep your foot in place. 
The midsole doesn't have the best cushioning, but it isn't bad, either. The AMPLIFOAM cushioning works well, and the rearfoot GEL technology improves impact absorption.  
Although the 3mm lugs on the outsole are below average, they still perform well on easy and medium trails. Because the outsole lugs are short, you can comfortably use it for road running.  
Pros:
Secure fit 
High-traction sole 
Breathable mesh upper  
Extremely durable 
Stable ride 
Cons:
Lacks energy return 
Feels heavy 
Cannot handle challenging trails 
How to tell if you have high arches
Examining your feet is one way to tell if you have high arches. Sit down, place your feet on a flat surface, and look at the inner part of your feet. If it appears too elevated, then you probably have high arches. 
You can also perform the wet test. Dip your foot in water and place it on a surface that will leave a footprint like a piece of cardboard. Remove your foot and take a look at your footprint. High arches often result in a footprint with a thin strip connecting the heel and ball of the foot or nothing at all. 
What to look out for when buying shoes for people with high arches
When purchasing shoes for high arches, here are some important things to keep in mind:
Comfort and fit
Your priority when selecting a running shoe should be fit and comfort. Look for a breathable, well-padded shoe that fits properly. There should be about half an inch of space between your longest toe and the end of the shoe. Wearing tight-fitting shoes can cause problems like blisters and ingrown toenails. 
Midsole construction
High arches can cause increased impact forces on the joints and lower extremities during runs. Therefore, it's important to wear a shoe with ample midsole cushioning to absorb shock. 
Aside from being cushioned, your running shoe's midsole should be equally flexible. A flexible midsole allows your foot to move more naturally and improves stability and balance. 
Wearing supportive shoes can make all the difference for runners with high arches. If you cannot find a shoe that properly supports your high arches, consider speaking to your doctor about getting custom orthotics. These special shoe inserts can make shoes feel much more comfortable and relieve foot pain.