Best Running Shoes for Shin Splints
Shin splints are common among runners. This article recommends some of the best shoes for people dealing with shin splints.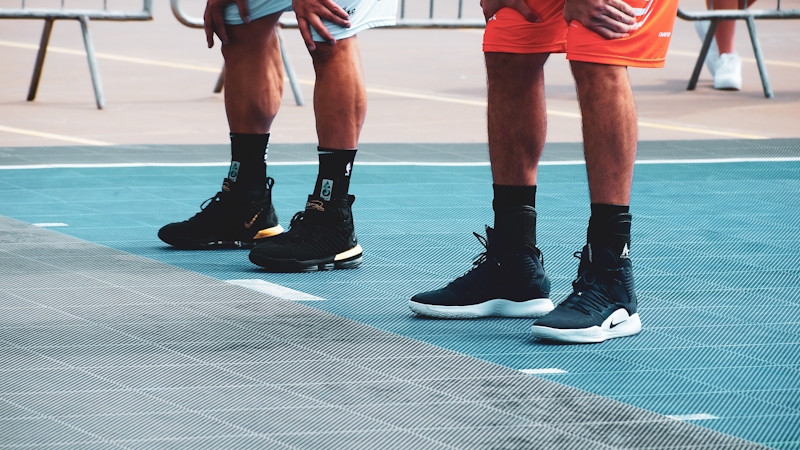 Shin splints, also known as medial tibial stress syndrome, is a term used to describe pain along the front part of the shin bone (tibia). The pain is caused by inflammation of the tibia, muscles, and tendons surrounding it due to repetitive stress. 
Runners are frequently diagnosed with shin splints. This is because running is a high-impact exercise. Therefore, wearing well-cushioned and supportive footwear is important to protect your feet and legs from impact forces. Also, opt for shoes that support your ankles.
Finding a pair of shoes with the right level of support and cushion can be daunting. That's why we did the hard work by researching and selecting the best podiatrist-approved running shoes to help prevent shin splints. 
Roundup of the best running shoes for shin splints
Overall best running shoe for people with shin splints: Asics Gel Nimbus 25
Best for distance running: Hoka Clifton 9 
Most versatile running shoe for shin splint: New Balance Fresh Foam 1080v12 
Best lightweight running shoe for shin splint: Adidas Adizero Adios 7
Best for support: Saucony Triumph 20
Best for fast runs: Brooks Ghost 15
Best for overpronators: Gel Kayano 29
Best for trail running: Salomon Sppedcross 6
Asics Gel Nimbus 25 is a well-cushioned, sturdy daily trainer. The midsole contains a generous layer of Asics FF BLASTtm PLUS ECO foam for a comfortable ride and a PUREGELtm pad to provide improved shock absorption. 
The upper is made of a soft, breathable knit material that wraps around your foot like a second skin while supplying optimal ventilation. The heel collar is adequately padded to prevent discomfort, and there's a pull tab to help you slide into the shoe.   
On the outsole, you'll find Asics High Abrasion Rubber Plus (AHAR+) placed strategically at the heel and forefoot. According to Asics, the material has an abrasion resistance about three times higher than conventional rubber. 
Pros:
Well-cushioned
Great stability 
Breathable knit upper 
Very durable outsole 
Cons:
Slightly heavy 
The midsole doesn't have much energy return 
The Hoka Clifton 9 is a workhorse designed to help you comfortably run long distances. It has an additional 3mm of stack height compared to the previous version but weighs 4 grams less. 
Hoka makes the midsole of the Clifton 9 with compression-molded Ethylene-vinyl acetate (CMEVA) foam which provides excellent cushioning without adding too much weight. The redesigned outsole has multidirectional grooves and abrasion-resistant rubber. 
Like the other parts of this shoe, the upper doesn't disappoint. It is constructed with a breathable engineered knit material and features a gusseted tongue to keep dirt and rocks out. 
Pros:
Plush cushioning 
Perfect for distance running 
Well-ventilated upper 
Lightweight 
Cons:
Narrow toe box 
EVA foam is not super responsive  
3.
New Balance Fresh Foam X 1080v12
The 1080v12 is a versatile running shoe that's suitable for long and short runs as well as slow and fast runs. It features New Balance's Fresh Foam X, which has great impact absorption properties. 
Aside from the soft and bouncy Fresh Foam X midsole, the main selling point of the 1080v12 is the upper. It's built with quality materials and designed to adapt to the shape of your foot. There's also a heel cup that helps to keep your foot in place as you run. 
Overall, the 1080v12 is a great shoe. However, it runs large compared to previous models. Therefore, consider going half a size down when ordering. 
Pros:
Versatile 
Nice cushioning 
Bouncy midsole 
Premium-quality build 
Cons:
Runs large 
Not ideal for narrow feet 
Being incredibly lightweight and having a responsive midsole makes this shoe perfect for speedwork. The midsole features a dual-foam design that combines EVA and thermoplastic polyester elastomer (TPEE) foams. 
The upper is made with a tough, paper-thin, breathable mesh material that keeps your feet dry and comfortable during runs. 
Unlike shoes with one or two extra eyelets, the Adios 7 has four on each side to provide a customized fit and great foot lockdown. 
Pros:
Smooth ride 
Extra eyelets
Comfortable cushioning  
Breathable mesh upper 
Cons:
Thin tongue
The midsole requires breaking in 
If you need a long-distance running shoe that's super comfortable and fun to run in, you can't go wrong with the Saucony Triumph 20. 
The Triumph 20 features Saucony's PWRRUN+ foam which is light, soft, and responsive. With this midsole, you'll barely feel the impact of your foot hitting the ground. 
The upper is well-padded but still very breathable. What's more, it has a functional heel counter which provides rearfoot stability and extra eyelets to accommodate different lacing techniques. 
Pros:
Lively midsole 
Well-ventilated upper 
Great heel lockdown 
Excellent for long runs 
Cons:
Comes with short laces 
Issues with outsole durability 
The Brooks Ghost 15 offers a perfect blend of comfort and stability. With its solid midsole and lavishly padded upper, you'll be hard-pressed to find a more comfortable and reliable running shoe. 
These shoes use Brooks' signature DNA LOFT v2 cushioning technology in the midsole. The DNA LOFT v2 is a mixture of air, rubber, and EVA foam which provides a stable and cushioned ride. 
Most of the outsole is covered with a thick, segmented rubber which Brooks calls its segmented crash pad. The segmented crash pad is grippy and aids heel-to-toe transitions.  
Pros:
Cozy upper 
Grippy outsole 
Very stable
Suited for fast runs 
Cons:
Poor ventilation 
Lacks versatility 
The Gel Kayano 29 is an excellent choice if you're looking for a running shoe that helps with overpronation (excessive inward rolling of the ankle during movement). It has some great features because the Kayano is Asics flagship stability shoe. 
For the 29th version of the Kayano, Asics created a high-quality engineered knit upper that's more breathable than the one used in the 28. The upper has a roomy toe box and a low-profile external heel counter. 
The midsole is made with FFBLASTtm PLUS, which provides lightweight impact absorption and a responsive rebound. The rearfoot GELtm technology cushioning further enhances the impact absorption of the midsole. 
To counter overpronation, the Kayano 29 utilizes Asics LITETRUSStm technology — a stabilizing feature placed on the medial side of the shoe. LITETRUSStm replaces the Dynamic Duomax support system.   
Pros:
Durable
Helps with overpronation 
Nice impact absorption 
Smooth, stable ride 
Cons:
Runs small
Upper gets hot in warm weather 
No matter the terrain, the Salomon Speedcross 6 is well-equipped to handle it. The 5mm lugs on the outsole provide incredible grip on different kinds of surfaces. 
Like most trail running shoes, the Speedcross 6 has a rather firm midsole. This is to enhance control and enable runners to navigate treacherous technical trails. 
Salomon nailed the upper of the Speedcross 6. It's made with a light mesh material that dries easily, is adequately padded in the right places, and uses a reliable, quick lacing system. 
Pros:
Excellent traction 
Sheds mud easily
Dries quickly 
Simple and effective lacing system 
Cons:
No gaiter trap 
Not suitable for wide feet 
Other ways to prevent the occurrence of shin splints
Besides wearing proper footwear that provides support and cushions your feet and legs, you can prevent shin splints by: 
Warming up before runs
Warm-ups increase blood flow and oxygen supply to your muscles, improving efficiency. Try doing simple stretches like heel raises and calf raises to prepare your muscles for exercise. 
Not pushing yourself too hard
Do not attempt to increase the intensity or frequency of your training too quickly. This can put stress on your muscles and lead to shin splints. 
Avoid running every day if you're new to running. Give your body a day or two of rest to recover. 
Improving your form
Improper running form can contribute to the development of shin splints. Maintain a straight and erect posture while running, keep your shoulders relaxed, and do not overstride.
Changing your foot strike pattern may also help keep shin splints at bay. If you're a heel striker, try switching to a midfoot strike. This may not work for everyone, but it's worth trying if you frequently experience shin splints. 
Running on softer surfaces
Running on hard surfaces such as concrete or asphalt puts a lot of stress on your muscles and bones and can cause shin splints. 
Opt for softer surfaces like grass and sand, which are easier on the body. 
Changing your footwear when necessary
Running shoes last for about 300 to 500 miles. Changing your running shoes once they become worn out and lose their cushioning abilities is essential because running in worn-out shoes can cause shin splints. 
What to look out for when buying shoes for shin splints
It's always best to work with a podiatrist or an experienced sales associate to determine the kind of running shoes that'll suit you. 
However, if you decide to pick your shoes out yourself, there are important factors to keep in mind. 
Type
The type of running shoes you need depends on where you intend to use them. If you're a trail runner, you'll require specialized shoes with good traction and protection from rocks and undergrowths. 
Fit
Choose a shoe that is compatible with the shape of your foot. Thankfully, most brands offer different width sizes to cater to every foot type.  
Also, some running shoes run small or large. In such a case, always order half a size up or down as required. 
Support
If you're an overpronator, go for stability shoes. These shoes have features that help control excessive pronation.  
Cushioning
Shoes that provide adequate cushioning are essential for combating shin splints because they absorb some of the impacts when your feet come in contact with the ground. 
Durability
Since most running shoes cost $100 and above, it's only fair that you get your money's worth. Carefully scrutinize shoes before purchasing to ensure they're solid and don't have any defects. 
You can also read online reviews to find out if the shoes you want to buy have any major issues that customers complain about. 
Shin splints can keep you away from your favorite sport for weeks. But it doesn't have to be so, because there are ways you can prevent such an ugly scenario. 
If you already have shin splints, you can ease your pain with home remedies like R.I.C.E. therapy. To prevent shin splints from reoccurring or getting worse, don't resume running until at least after two weeks of being pain-free [1].
See a doctor if your condition does not improve after a few days. Your doctor will help you discover the cause of your shin pain and address it appropriately.