The Best CBD Gummies For Pain, Sleep, and Anxieties
Are you considering using CBD gummies for health issues like pain and anxiety but need a guide? This article is all you need to make an informed choice about the ideal product for you.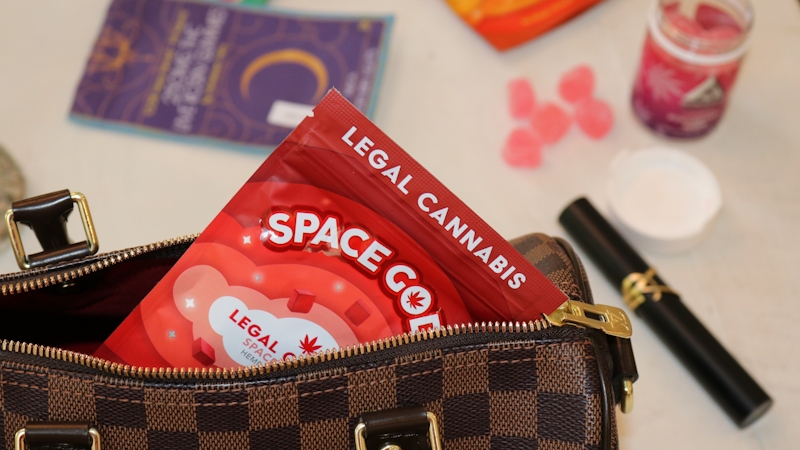 Poor sleep quality, pain and anxiety can take a toll on our mental health and impact our daily lives. However,  cannabidiol (CBD) may offer a solution to these problems. 
A 2019 study carried out to evaluate the effects of CBD on sleep and anxiety reveals that CBD may hold benefits in these conditions. According to the study, out of the 72 participants, 57 experienced a decrease in their anxiety, while 48 experienced an improvement in their sleep within the first month. Although more studies are needed to fully understand the benefits of CBD in these conditions, you can still speak with your doctor about trying CBD products to see if they work for you. 
It is important to note that unlike THC found in marijuana, CBD is not intoxicating and will usually not make you high. CBD is also different from CBG in structure and concentration.
CBD products are available as oils, vapes, gummies, tinctures, topicals, etc. However, one of the easiest and most fun ways to take CBD is as gummies. These nicely flavored gummies not only mask the hemp terpene flavor but also make it easier to control the dose of CBD. The ease and dosage control make gummies an excellent choice for people new to CBD. However, not all gummies are equal in potency and strength, as you would find.
New to the world of CBD? Here are some important terms to know that would help you select the best CBD.
CBD isolate: CBD isolate is used to refer to the purest form of cannabidiol. It does not contain any THC (tetrahydrocannabinol), which is the psychoactive ingredient in cannabis or any other cannabis compound. 
Full-spectrum CBD: This refers to a CBD product that contains other compounds in addition to CBD.  It usually contains traces of THC (This should be less than 0.3% for it to be legal), terpenes, and other plant compounds found in cannabis or hemp plants. 
Broad-spectrum CBD: Broad spectrum is just like full spectrum in that it contains terpenes and other plant compounds found in cannabis or hemp plants. However, this product does not contain any THC, as all the THC has been removed during extraction. 
Now that's out of the way, here is a comprehensive list of the best CBD gummies for pain, sleep, and anxiety; a guide on how to choose the best CBD gummies; and things to watch out for before and when using CBD gummies.
Round-up of the Best CBD Gummies for Pain, Sleep, and Anxieties
Here is a round-up of the best CBD gummies for pain, sleep, and anxieties:
Best full-spectrum CBD gummy: Cornbread Full Spectrum CBD Gummies
Best high potency CBD gummy: Aspen Green Bliss CBD Gummies
Best Broad spectrum CBD gummy: CBDfx Original Mixed Berry CBD Gummies
Best CBD gummy for relieving anxiety: CBDistillery 30 mg Full Spectrum CBD Gummies
Best CBD isolate gummy: Verma Farms CBD gummies
Best CBD gummy for beginners: Green Roads CBD Relax Bears
Best Vegan CBD gummy: Zatural Full Spectrum CBD Gummies
Cornbread Full Spectrum CBD Gummies
Cornbread full-spectrum CBD gummies are natural, vegan, and gluten-free gummies suitable for those who prefer organic products and seek a tasty and convenient way to consume CBD. 
These gummies feature a delicious blend of organic raspberries, strawberries, and blueberries, offering a fruity flavor that many enjoy.
One notable feature of these gummies is that they do not contain any artificial colors or gelatin, which may be appealing to those looking for a more natural option. However, this product contains THC. According to the manufacturer, each gummy contains up to 2mg of naturally occurring delta-9 THC. Hence, these gummies may not be suitable for those who wish to avoid THC completely.
Many consumers report that these gummies have been helpful in managing pain. However, some have noted that they may not be as effective for improving sleep. One Amazon reviewer shared, "I have Behcet's vasculitis, and CBD is the only thing that seems to tame the pain. These don't help me sleep."
Aspen Green Bliss CBD Gummies
Aspen green bliss CBD gummies is a full spectrum gummy claimed by the manufacturer to promote a state of euphoria and calmness when taken. 
Each gummy contains a mix of 50mg of CBD and 5 mg of THC, besides other active ingredients. These gummies come in a jar containing 30 gummies.
One of the best features of this gummy is its variety of flavors. The aspen green gummies come in orange, raspberry, and strawberry flavors, giving you different options to select from. However, some consumers complain about the aftertaste. 
The gummies are also vegan, gluten and Preservative-free, making them a suitable option for people with restrictions in their diet. It is also non-GMO (genetically modified organism).  
One drawback of the Aspen green bliss gummy is the price and the fact that it is only sold at one dosage. At 79.99$, these gummies are more expensive than other similar gummies. However, you can save up to 20% on your first purchase when you subscribe. 
The dose of CBD in each gummy may be too strong for people who are new to CBD or have a lower tolerance for CBD. Such individuals may be better suited for gummies with lower potency than the aspen green bliss offers. 
CBDfx Original Mixed Berry CBD Gummies
CBDfx is a broad Spectrum CBD gummies made of all-natural ingredients. It is also said to be organic, vegan, and gluten-free. The manufacturers also say that it is free from pesticides and GMOs.
Each gummy contains 25mg of CBD, and the recommended serving size is two gummies, providing a total of 50mg of CBD. However, this dosage may be too high for some individuals, particularly beginners, so it is advised to start with just one gummy and gradually increase to two servings as needed.
In addition to their natural mixed berry flavors, these gummies are also touted to be free from artificial colors and flavors, making them a great option for those seeking an all-natural CBD product.
CBDistillery 30 mg Full Spectrum CBD Gummies
The CBDistillery gummy is a full spectrum gummy great for those who want to consume a high dose of CBD. Unlike other gummies in this list that contain CBD between 10-25mg, this gummy contains a whopping 30 mg of CBD in each gummy supplement.
Designed to help relax and relieve anxiety, these gummies are recommended to be taken at 1-2 gummies per serving, though starting with just one is advisable if you're new to CBD.
Like other gummies in this list, these gummies are made of natural and vegan-friendly ingredients. Each gummy is slightly sugar-coated and boasts a delicious strawberry flavor, making them a tempting choice for those with a sweet tooth.
One downside of these gummies is the price, with each jar of 30 gummies priced at $65, which may be higher compared to other CBD gummies on the market. However, considering the potency of each dose at 30mg of CBD per gummy may be worth the investment for those seeking a high-dose option for their CBD needs.
The Verma farms CBD gummies are mostly broad-spectrum gummies. However, they also offer a line of full-spectrum gummies. 
These organic gummies are a suitable option for those looking to cut sugar from their diet or have concerns about their blood sugars, as Verma Farms offers a sugar-free gummy option.
In fact, Verma Farms CBD oil was recognized by Forbes as one of the "most well-rounded and best-tasting" products on the market in 2020, and the quality and taste of their gummies support this claim.
Verma Farms offers a line of gummies targeted at improving performance, sleep, and energy, giving you even more options to fill your cart with a range of CBD products tailored to your needs.
When it comes to flavors, Verma Farms CBM gummies do not disappoint. From peach and blueberry to Hawaiian-inspired flavors like Maui Melon, these gummies come in a variety of delicious flavors, giving consumers a range of options to select from.
Another standout feature of these gummies is their bold colors and shape. You can find these gummies in rings, worms, rainbows, and other unique shapes, adding a fun and playful element to your CBD experience.
The Verma CBD gummies are said to be non-GMO, pesticide-free, and contain no preservatives. However, these gummies contain some artificial ingredients and may not be suitable for people looking for an all-natural option.
A jar of Verma farm gummies contains 20 gummies. 
Green Roads CBD Relax Bears
The Green Road CBD Relax Bears gummies stand out as they were created by a health professional, adding an extra layer of assurance to their quality. 
The Green road CBD relax bears are made from CBD isolates, so if you are looking for a gummy that packs a punch of THC, then you should opt for a full-spectrum gummy bear instead. 
Inside each jar, you'll find an assortment of deliciously chewy gummies in a variety of delightful fruit flavors, including orange, lemon, cherry, apple, and blue raspberry. The gummies also have a subtle sour note that not only masks but complements the taste of the hemp extract.
With 10mg of CBD per gummy, these Relax Bears are perfect for microdosing and may be a great start for those new to gummies. However, if you prefer a higher potency, Green Road also offers an extra-strength version of their Original Relax Bears. Each extra-strength gummy contains 25mg of CBD, catering to those who desire a stronger effect.
This product has a mixed review on trust pilots, with more speaking on its positive effect on pain relief and relaxation. One reviewer on trust pilot wrote this gummy was helpful with her autistic nonverbal son, "It keeps him calmer during the day ." She wrote. 
Most negative reviews were on the company's return policy and not on the product itself. 
A jar of Green road CBD relax bears contains 30 gummies. 
Zatural Full Spectrum CBD Gummies
The Zatural full-spectrum CBD gummies offer a simple and convenient way to get your daily dose of CBD. Each gummy contains 20 mg of CBD and less than 0.3% THC. 
These delicious gummies come in a mixed berry flavor and are available in three different strengths: 600mg (30 gummies), 1200mg (60 gummies), and 1800mg (90 gummies), providing several options that suit your individual needs.
This gummy is made with a combination of natural and synthetic ingredients, which may not be suitable for those seeking an entirely natural CBD gummy. While it is not certified organic, it is worth noting that it is non-GMO, vegan, and free from pesticides.
In addition, Zatural also offers a broad spectrum and isolates CBD gummies, providing options for those who prefer THC-free alternatives, although it's important to note that not all of these options are vegan.
Zatural does not have enough reviews on third-party sites. However, reviews are generally positive. 
How To Choose the Best CBD Gummies
There is no universal "best gummy"; what is great for others may be the opposite for you. So instead, you have to choose the gummy that is best for you. To do this, consider the following:
Consider why you want to try CBD: Are you looking to relieve stress, ease pain, improve sleep, or simply for recreational purposes? Identifying your specific needs can help you narrow down the options and find a product that aligns with your desired benefits from a sea of products available. 
Know what potency you are looking for: CBD gummies are available in various strengths. If you are a beginner, you may want to consider gummies that come in lower doses, such as 10mg gummies. If you're looking for something stronger, you might opt for gummies that are 25mg or 30mg.
The type of CBD used: The type of CBD used can affect the potency of a CBD gummy, similar to how the dose of CBD can impact its strength. For instance, a 10mg gummy made with full spectrum CBD may feel more potent compared to a 10mg gummy made with CBD isolate.
Keep an eye out for the additives used: In addition to CBD, CBD gummies may contain preservatives, sweeteners, colors, and other artificial ingredients. If you prefer an all-natural option, be sure to review the list of ingredients to ensure that the gummy does not contain any artificial additives.
Consider your allergies or dietary restriction: Take into consideration any allergies or dietary restrictions you may have when selecting CBD gummies. If you are vegan, diabetic, or have any allergies, then you have to choose products that match these needs.
Choose organic CBD gummies: Look for products made with organic and non-GMO ingredients, as this ensures a safer product. It's advisable to avoid gummies that contain GMO ingredients to minimize potential health risks.
Check if the brand uses third-party testing: look for gummy brands that use third-party lab testing to ensure the safety and purity of their product, as these results from the test are often unbiased and not influenced by the manufacturer. 
Your budget: While some gummies may be more expensive, it does not necessarily mean they are of better quality. Before deciding, compare prices and look for gummies that offer the best value for your money, taking into consideration other factors mentioned above. 
Precautions For CBD Gummy Use
While CBD gummies are generally considered safe and well-tolerated, it's important to exercise caution and be mindful of the following precautions to ensure safe and effective CBD use:
Always follow the recommended dosage; do not take more than recommended.
If you are a beginner, start from a lower dosage to see how your body reacts.
It is best to avoid CBD if you are pregnant or nursing. However, you must make sure you consult your doctor.
CBD may interact with some medications. Hence, talk to your doctor before using any CBD product if you are on any medication.
CBD might cause some side effects like dry mouth, drowsiness, or diarrhea. However, discontinue and talk to your doctor immediately if you notice any serious adverse effects.