How HMO in Nigeria works
Health maintenance organizations (HMOs) in Nigeria help manage health insurance services. Learn about how HMOs in Nigeria work and their roles.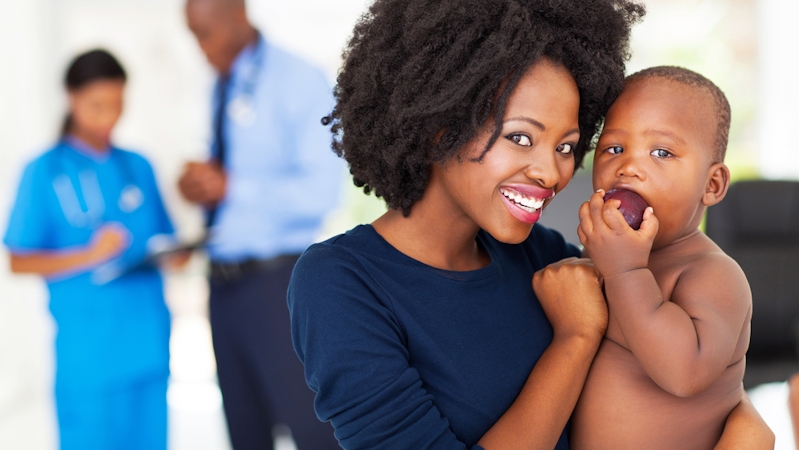 If you work with top companies in Nigeria, you most likely will come across the word "HMO" when discussing your health insurance. However, not many people understand what HMO means or its role in the healthcare sector.
HMOs in Nigeria are accredited by the National Health Insurance Scheme (NHIS) to provide health insurance coverage to people both in public and private sector for an annual or monthly fee. 
Health maintenance organizations work with healthcare providers (such as hospitals, diagnostic centers, and clinic centers) to provide the medical services their program enrollees need.
This article will discuss all you need to know about HMO in Nigeria, how it works, and its role. The article will also discuss the difference between HMO and NHIS as well as how to pick the best HMO in NIgeria for your company. 
HMO is an acronym that stands for health maintenance organization. HMOs are companies that work with a list of healthcare providers and facilities to provide health insurance plans to people. 
Each HMO has specific plans that suit its target clients. So, the HMO you will choose should depend on your healthcare need. 
More Nigerians are investing in HMOs as more people see the need for having healthcare coverage that meets their needs.
HMO remains one of the most common kinds of health insurance in different countries, including the United States. In 1999, Nigeria adopted the HMO system after the formation of the National Health Insurance Scheme (NHIS).
The Act establishing the NHIS act mandated that HMOs act as agents to the NHIS and promote health insurance efficiency in both private and public sectors.
HMOs act as agents to the NHIS to facilitate health insurance efficiency
There are three levels of HMO currently operating in Nigeria:
The national structure: They are allowed to function in all the states within the country, including the Federal Capital Territory
The geopolitical structure: They operate within a given geopolitical region
The state structure: They function within the confines of a given state
Each HMO works with a list of healthcare providers or facilities (such as hospitals). If a hospital is working with an HMO, it means the hospital is mandated to provide healthcare services to the HMOs clients (companies). 
Suppose a company decided to work with a particular HMO. In that case, it means the employees working for the company will have to use healthcare services provided by the hospitals or other healthcare facilities affiliated with that particular HMO. 
To get clients, HMOs will have to market the services and benefits they offer to companies that want to provide health insurance packages to their employees. After signing their agreement, the company will have to pay the HMO a stipulated amount for the plan called "premium". 
The premium paid depends on the health package the companies would be receiving. However, they are often lower in cost than traditional health insurance packages. This is because there are limits to services for HMO members and healthcare providers have the privilege of the companies directing patients to them.
When an HMO presents different packages to a company, it is up to the company to choose the plan that best suits their employees' needs while considering the cost of the premiums they will be paying. 
Assuming a company is opting for an HMO plan that covers one person for N30,000 in premium and the company has 15 staff working for it. If the company wishes to buy insurance coverage for its employees alongside their spouses and one of their children, it means the company will be paying the HMO a premium of N30,000 multiplied by 3 for each employee. 
This will ultimately mean they will be paying a premium of N1,350,000 monthly to the HMO to cover for each employee and two additional members of their families.
The role of HMO in Nigeria
More people (including the working class) need to be sensitized on the roles of Health Maintenance Organizations in Nigeria. About 31.5% of 2020 study respondents said that HMO roles in Nigeria are important while about 23% believed that their roles were unimportant.
HMOs act as intermediaries between the NHIS, healthcare facilities, and companies seeking health insurance coverage plans for their employees and their families. It is their duty to offer great healthcare options to meet corporate and individual healthcare needs. 
Roles of HMOs in Nigeria include:
Market health insurance plans and services to companies/enrollees
Follow up with sensitization of enrolled companies
Ensure the accreditation of the right healthcare providers
Visit the healthcare providers to ensure they have a stable working environment that is in compliance with the NHIS guidelines
Ensure continuous quality assurance of the affiliated healthcare facilities
Ensure timely allocation of funds to the healthcare facilities while ensuring the NHIS gets necessary returns
Identify irregularities in the system and report to the NHIS
People often confuse HMO to mean the same as NHIS. But, do the terms "HMO" and "NHIS" mean the same thing?
The difference between HMO and NHIS
HMO stands for health maintenance organization, while NHIS stands for the national health insurance scheme. Both terms don't mean the same thing, but they work together to provide health insurance to members of society.
The NHIS is a social network program established to provide easy, quality healthcare access to Nigerians at an affordable cost. HMOs were appointed as agents to NHIS to purchase healthcare services from public and private healthcare providers.
Thus HMOs and NHIS work together, with the HMOs being regulated by the NHIS. NHIS regulates the health insurance operated by HMOs.
How to pick the best HMO in Nigeria for your company
To help you select the best HMO, check the range of healthcare facilities they work with to see if they suit your healthcare needs
Choosing the best HMO for your company can be tricky as each HMO has different plans and offer unique services. However, when choosing an HMO, you have to consider things like your employees' needs, your company size as well as the premium cost.
You should consider an HMO that offers a health plan that you really need. Most companies work with employees who have immediate nuclear family members. It will make sense to go for an HMO that offers plans that cover an individual alongside spouse and children. 
Check for the health facilities and healthcare providers enlisted with the HMO. Do they have an extensive network of hospitals that your company can work with? Do they cover insurance for tests, seeing a dentist, or an eye doctor? You should consider these.
It will be best to pick an HMO that is easily accessible. Some people complain about HMOs that don't check up on affiliated healthcare facilities or follow up with their clients. 
You wouldn't want that for your company. That is why you need to check to be sure you can always reach out to them when the need arises and that they resolve issues promptly.
Also, people love working with HMOs that provide additional health benefits such as emergency services, health tips, and gyming memberships. This will still depend on your company's needs. 
If most of your employees love gyming, they will appreciate an HMO that offers gyming services as additional benefits; those who love going to the spa will also love a package that gives access to spa services. 
Health maintenance organizations are intermediaries between the NHIS and companies that want to provide healthcare services for the employees. Nigeria has adopted this system to help people get health insurance coverage. While companies pay HMOs premiums for coverage, they expect the best insurance plans for their employees in return for the money paid.