How to do DNA Paternity test in Nigeria
Like other types of genetic testing, the DNA paternity test can reveal much about a person's genes and is used to establish paternity. Learn how to do a DNA paternity test in Nigeria.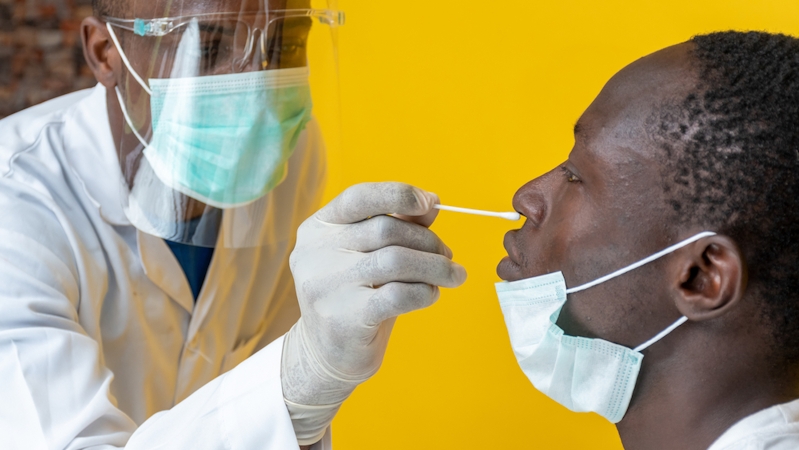 A DNA paternity test is an authentic way of resolving issues of child paternity. The results are often accurate if done properly.
While the major challenge of running a DNA test in Nigeria is the cost involved and the lack of centers in all the states, many people don't understand how it works or the procedure involved. Hence, this article.
This article will discuss how to do a DNA paternity test in Nigeria, the accuracy of this test, the method of running it, DNA paternity testing centers in Nigeria, and how much it costs.
What is DNA paternity testing?
A DNA Paternity test is carried out to check if a person is the biological father of a child.
DNA (Deoxyribonucleic acid) makes up the genetic material you got from your mother and father. So, with a paternity test, you can ascertain if a man is the biological father of his child.
Most people run a DNA paternity test when doubts arise about the actual paternity of a child.
How accurate is the DNA paternity test?
DNA paternity testing often has high accuracy. When done well, a DNA paternity test can be up to 99.99% accurate.
Other methods like human leukocyte antigen (HLA) and ABO blood group typing were used before now to run paternity tests, but with the discovery of DNA genetic testing, the use of those methods declined. DNA genetic testing became more popular for establishing paternity because it is more accurate and reliable.
However, this doesn't mean a paternity test can never be wrong. There may be errors resulting from the laboratory, and DNA mutations that can complicate the interpretation of the test. Also, there are even cases of deliberate fraud which can cause test results to be tampered with.
If you want to run a DNA test in Nigeria, ensure you use a reputable testing center. You may want to look them up first, check for reviews online, and go through their website before you book an appointment with them.
Tests are often not 100% accurate considering that human errors can occur and other factors such as laboratory errors may affect the test result.
Cost of DNA paternity test in Nigeria
The cost of DNA Paternity tests in Nigeria varies depending on factors like location, the test's purpose, and the health facility used. Different test centers will have different price tags for a DNA test.
However, on average, a DNA test in Nigeria costs about 100,000 - 250,000 naira. The cost of other types of DNA tests also falls within this range.
Can DNA paternity tests be carried out in any state in Nigeria?
You may not find DNA centers in all states in Nigeria. However, here is the list of some popular DNA test centers in some states, particularly Lagos.
List of some DNA paternity test centers in Nigeria

DNA Center

Location

Clina-Lancet Laboratories

3 Babatunde Jose off Adetokunbo Ademola, Victoria Island, Lagos Nigeria

DDC (Nigeria)

1679 Karimu Kotun Street, Lagos Island, Lagos State

DNA Centre for Paternity Tests

73 Allen Avenue, Ikeja, Lagos Nigeria

DNA Labs Nigeria

Q5 Danja Road, Off Katuru Road, Unguwar Sarki, Kaduna State Nigeria

easyDNA Nigeria

No 2 Omilani Street, Ijeshatedo Surulere, Lagos Nigeria

LYNX DNA Laboratories

9B, James Oluseye Cresent, Adeniyi Jones Avenue Ikeja, Lagos Nigeria

Paternity Test Nigeria

Plot 79 Bamgbose Street, Lagos Island, Lagos Nigeria

DNABank

Molecular Systematics & Palynology Laboratory, Department of Botany University of Lagos, Ikeja, Lagos Nigeria

Identi Gene Nigeria

Plot 578, Cadastral Zone B09, Kado Estate, Kado District, Abuja FCT Nigeria

Smart DNA Nigeria

42, Ajose street, Mende, Maryland, Lagos

Heritage Comprehensive Hospital

57 Anfani Road, off Ring Road, Ibadan

Deocharis Medical Diagnostic

Arigbabuwo House opp. Kuforiji Olubi Junction, Abeokuta

DNA Lab

No 5 Q5 Danja Road, off Katuru Road, Unguwar Sarki. Kaduna State
Is a DNA paternity test safe for a newborn baby?
A DNA paternity test can be carried out on a newborn baby and it is relatively safe. It can be done by collecting a swab from the baby's cheek or a blood sample.
Most parents opt for cheek swabs because collecting a blood sample will be painful for the baby.
However, the two methods are safe and can give relatively accurate results.
Can paternity tests be carried out before a baby is born?
With the recent and continuous advancements in medicine and technology, it is now possible to check for paternity tests in unborn babies. It is also relatively safe with few side effects.
Only on rare occasions does it present with side effects depending on the methods used.
With that said, an unborn baby's paternity can be determined through a process known as prenatal paternal testing. The test can be invasive or non-invasive.
Non-invasive prenatal paternity test
This type of DNA prenatal paternity test is less complicated than the invasive test.
The doctor will collect a blood sample from the supposed father and pregnant mother to carry out the test.
With the blood samples, the doctor will conduct a fetal cell analysis test. This test allows the laboratory scientists to analyze the fetal DNA from the mother's blood since part of the fetus's blood will be circulating in the mother's blood.
This way, they won't need to invade the mother's body by cutting, puncturing, or inserting instruments to reach the fetus.
This test is usually accurate to a great extent and has little to no side effects on most occasions. A 2019 study involving informatics-based non-invasive prenatal paternity tests on 21 adult pregnant people indicated that the test accurately determined paternity in early pregnancy.
Invasive prenatal paternity test
This test can either be amniocentesis or chorionic villi sampling.
Amniocentesis is a procedure that can be used to run a paternity test on an unborn baby using amniotic fluid. It can also be used to check for neural tube defects and chromosomal abnormalities.
Amniocentesis can be done within 14 to 20 weeks of pregnancy.
To carry out amniocentesis, your doctor will insert a long thin needle through your abdomen and collect amniotic fluid from your uterus.
A DNA test will be done using the amniotic fluid and a sample obtained from the supposed father. The results from this test are usually accurate, but it has some potential side effects. The side effects of this procedure include the leaking of the amniotic fluid, bleeding from the vagina, and cramps.
Chorionic villus sampling (CVS)
CVS is another invasive procedure that can be used to run a paternity test. It can be done between 10 to 13 weeks of gestation.
Chorionic villus sampling is normally done to check for neural tube defects, and chromosomal abnormalities in newborn babies but can also be used for DNA testing if the need arises.
To perform CVS, your doctor will insert a thin needle or tube through your cervix into your vagina with the guidance of an ultrasound. With the needle, the doctor will collect chorionic villi (small pieces of tissue attached to the uterine wall).
Since the chorionic villi contain the baby's genetic information, they can be used as the baby's sample. The DNA sample tissue will be analyzed alongside that of the father.
This method is accurate but poses some risks, like a miscarriage.
DNA Paternity test, when done well, is relatively accurate - often up to 99.99% accurate. DNA paternity tests can also be carried out on unborn and newborn babies. However, its safety depends primarily on the method used and how it was handled.
If you want to do a DNA test and are unsure about what it entails, this article provides useful information about how to do a DNA test in Nigeria. It also lists some DNA test centers in Nigeria and their locations. You can look them up and ask further questions about what to expect during the procedure.
If you want to know more about DNA test in Nigeria, read this article that discussed types of DNA tests and cost of DNA test in Nigeria.