Top emerging trends in healthcare that have come to stay
The healthcare industry has been evolving with many changes taking place. Whether you like it or not, some of these emerging trends in healthcare have come to stay.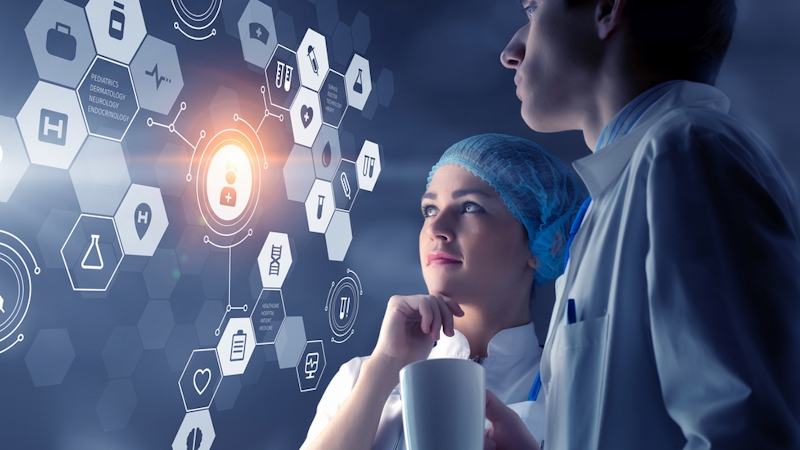 The healthcare sector is now moving towards making healthcare services easily accessible as well as affordable for everyone. The goal is to attain health equity. There is no better time to review the top emerging trends in healthcare than now.
According to the World Health Organization (WHO), health equity is "the absence of unfair and avoidable remediable differences in health among population groups defined socially, economically, demographically or geographically."
Of course, attaining the health equity goal comes with challenges; however, much progress has been made so far. 
The healthcare sector has experienced the impact of the change in how services are rendered. Healthcare investors and the general public that use health services have felt it too.
The biggest drivers of this change are artificial intelligence and the internet of things (IoT). We will see in this article how these two among other top emerging trends in healthcare have changed the face of healthcare as we know it today.
Emerging healthcare trends that are already changing the face of healthcare
The healthcare system's ability to be well prepared for the forthcoming years and attain health equity will depend on innovation, collaboration, and digitalisation.
The COVID-19 pandemic shook the whole world. Nobody, no system was prepared for it. It seemed to have put the gas pedal on technologies, forcing healthcare experts to quickly develop innovative ideas on how to track the virus, manufacture vaccines, distribute them, and take care of sick patients virtually. 
The pandemic saw an increase in healthcare integration with technology, and healthcare providers have shown increased interest in continuing with the new trends (e.g., telemedicine) even after the pandemic.
Some of the top emerging trends in healthcare that have come to stay in the industry include:
1.
Telemedicine
Telehealth is the most prominent emerging trends in healthcare that is currently on the rise. The health sector had already started supporting virtual healthcare visits; however, the COVID-19 escalated it.
Telemedicine is the use of technology (e.g., computer, phone, video, messaging) to treat patients remotely. 
Healthcare practitioners and patients have found telemedicine easier, faster and as effective as in-person hospital visits. The first quarter of 2020 saw a 50% increase in the number of telehealth visits and most of those visits were from people seeking care for health conditions other than COVID-19.
In the future, we expect to see an integration of telehealth platforms with AI and other add-ons like patient monitoring devices (IoT). 
Clinicians have seen the benefits of telehealthcare. Some of its benefits include the ability to check on patients faster and frequently, convenience for patients, less cost, the ability to intervene more quickly when emergency issues arise and the ability to track biomarkers remotely. This makes telemedicine one of the top emerging trends in healthcare.
2.
Remote Patient Monitoring
Internet of things (IoT), or rather Internet of Medical Things (IoMT), to be specific, has made remote patient monitoring easy. IoMT means using devices embedded with sensors, digital machines, software and other technologies interconnected to collect and transfer data over a wireless network.
You must have heard of the use of trackers, medical bracelets, watches, etc., to monitor patient health, recovery and disease spread. This is one of the emerging trends in healthcare that have come to stay for long! 
Fitness trackers like Fitbit are also used in Remote Monitoring Programs. Experts agree that wearable devices like Fitbit can be used to predict patient health outcomes more than other methods used by physicians. In fact, funding for remote patient monitoring exceeded more than double from $417m to $941m in 2020.
Big tech has played a significant role here. They have also made it possible to source health-related information in a large-scale surveillance capacity ranging from checking out the location of outbreaks on a map to monitoring social distancing using GPS and reporting data through mobile devices.  
Using several interconnected devices to generate, analyze, collect, and transmit health data to healthcare providers has tremendously improved patient care and has also streamlined clinical management workflow. This is one of the current emerging trends in healthcare that will not be discarded anytime soon. 
3.
Artificial intelligence and machine learning
Artificial intelligence (AI), machine learning (ML) with robotics are undoubtedly among the top emerging trends in healthcare. AI and ML are already transforming healthcare in many ways, and they have come to stay. We now have complex surgeries being performed with a high level of precision with the help of AI, machine learning and robotics.
Pfizer, the COVID-19 vaccine manufacturing company, is already using IBM'S Watson AI, which utilizes ML for immuno-oncology research to view how the body's immune system is fighting cancer. 
Also, because of the integration of AI and ML with healthcare, pathologists can now make faster and accurate diagnoses to identify patients that will benefit from novel treatments. This was once perceived as a future trend in healthcare but today, it is already emerging and gaining grounds in the healthcare industry.
Recently, hospitals have been equipped with robots to assist human labour. This is very useful in hospitals with an influx of patients; hence, they need supplementary robots to take care of tasks like restocking and distributing medical stocks and equipment. Some also help in the surgical rooms. 
4.
Virtual assistance
Do not underestimate the power of patient engagement when it comes to improving patient outcomes. It provides better patient care in the virtual scene. It makes sense to say that this health trend is not going anywhere anytime soon. It is one of the top emerging trends in healthcare today.
Nowadays, virtual medical assistance is a thing. Medical virtual assistants help collect information such as health history, finance, data mining, insurance details and procurement details.
They help optimise operations in a health organisation by allocating human resources and IT, organising huge data, providing continuous patient monitoring and providing online billing services. 
Nuance Communications invented a voice-enabled virtual assistant that automates medical tasks by giving out information when needed. Other brands providing similar technology include CSS Corporation, Microsoft Corporation and Verint Systems. 
The global healthcare virtual assistant market valued at $397.2m in 2019 is expected to reach as much as $2830.1m by 2027. The increase in the number of smartphone users and mobile applications will be the major drivers for this industry. 
5.
Patient compliance and consumerisation of digital health
Today, you can book appointment with your healthcare provider virtually
The COVID-19 pandemic must have accelerated digitalisation because more patients are now using the health digital software, patient engagement tools and virtual communication platforms that are at their disposal to monitor COVID-19 and vaccination symptoms. This is one emerging trend in healthcare that will still be here in years to come.
We are already anticipating increased utilisation of the patient engagement tools. Healthcare systems are also expected to start developing more digital front doors such as patient-friendly healthcare provider directories and health concierge services.
6.
Health equity and community-centred innovations
Healthcare professionals, stakeholders and organisations are now focusing on making healthcare easily accessible to all. Startups focused on the underserved population are springing up. 
Health equity is a top emerging trend in healthcare and will continue to be a priority in the future of healthcare. The world is also due for partnerships between the public and private sectors to make more sustainable and stronger impacts. 
Community-centred innovations will help improve patient access to health care even with limited resources, improve population health and address the social determinants of health.