Why investors should start investing in healthcare
The healthcare sector is diverse and investing in healthcare is fairly safe. It will make sense for investors to diversify their portfolios by investing in healthcare companies and projects.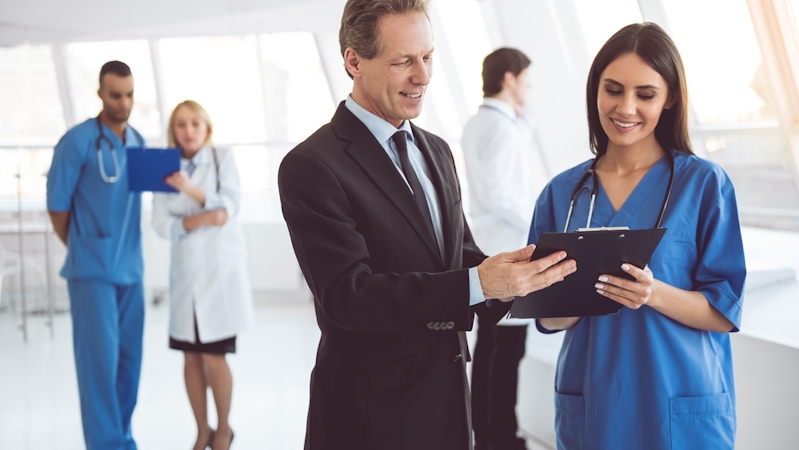 From an economic viewpoint, investing in healthcare saves lives. When a greater number of the population are sick, productivity becomes impaired. Health problems affect human capital development and hinder job prospects. 
Governments of different nations have established various social security and health insurance homes for their citizens. But beyond the government investing in healthcare, individuals can also invest in healthcare as a way of earning more money or a business investment model.
Already, people are adding healthcare stocks to their portfolios. Rock Health's Market Insights Report showed that capital flowed into digital health companies in the U.S. at a new all-time high record with more than $14b invested across 440 deals.
Despite the rising voice of consumers and the influx of capital into the sector, not many investors see the potential in healthcare, which is why this article is being created.
This article will discuss why investors should consider investing in healthcare and the potentials of healthcare investments.
Many investors have not thought of investing in healthcare stocks
Investing in healthcare should be attractive. Right? After all, everybody needs medical treatment or care at some point. We all use one health service or the other. Despite this, healthcare does not dominate the stock market. Well, not as much as the big tech. 
Does this mean healthcare stocks don't offer valuable long-term investment opportunities? We will find out in this article.
When thinking of companies to invest in, investors often think of big tech companies like Apple, Amazon, Facebook and Alphabet, which they believe have the potential to grow. Indeed these companies have changed the way people think, live and work but hasn't healthcare? 
Forbes reported that as of July 24, 2020, the big companies, Amazon, Apple, Facebook, Microsoft and Google, accounted for about 22% per cent of the S&P 500 (a stock market index that features 500 leading publicly traded U.S. companies) index. The gap tech companies give other companies like healthcare makes it harder for investors to think about investing in healthcare.
Photo by Adeolu Eletu on Unsplash
Even though healthcare investment offers an opportunity to invest in innovative companies that improve the quality of life and increase productivity, it is usually hard to place a value on things like cancer drugs, vaccines, stem cell therapy, and pacemakers. 
Also, healthcare names are not very popular in the investment scene. For instance, United Healthcare and Johnson and Johnson, the two largest healthcare companies in the S&P 500 combined, have much less influence than Alphabet, Google's parent company.
Despite being underrepresented in the S&P 500, compared to the big techs, healthcare still offers valuable long-term opportunities to investors. With that said, let's look at why it may be profitable to invest in healthcare stocks
5 reasons you should invest in healthcare stocks
Here are five reasons it makes sense to invest in healthcare stocks.
1.
Strong earnings growth
The Healthcare sector has shown that it can grow very fast. In the five years through March 2020, the S&P 1500 healthcare sector recorded profit growth that rose as much as a compounded annual rate of 8.1 per cent.
This growth rate was more than three times faster than the entire S&P 1500 (2.4 per cent). Healthcare recorded the third-fastest growth rate following information technology (9.9 per cent) and financials (8.6 per cent).
Also, looking at it from the angle of the amount spent on healthcare, spending on prescription drugs rose at a 9.1 per cent annual rate between 2000 and 2018. This again highlights that there is a high demand for healthcare. 
2.
Safety and defence
Saying that healthcare is defensive means that the sector provides stable earnings and consistent returns, which are not tied to the overall stock market.
Defensive stocks are stocks that give your portfolio stability regardless of the situation of things in the general market or the economy.Therefore, healthcare tends to still stand even when the broad market is volatile or weak. 
The healthcare sector, which accounts for about 13 per cent of the S&P 500, has always held up during days of market uncertainty.
"It is a safe investment area with steady growth and no inflationary pressure", said Abigail Yoder, J.P. Morgan Private Bank U.S. Equity Strategist.
It would be a great idea for investors to diversify their portfolios with healthcare stocks because when paired with stocks from other sectors. They nullify investment risks. 
3.
Diversity
Photo by Sam Moqadam on Unsplash
Healthcare is diverse, and there are different areas investors can venture into. The variety and size of the healthcare sector make it suitable for investors who want to build a diversified portfolio. 
Healthcare stocks fall into roughly six categories- biotechnology (which includes AI and robotics), pharmaceuticals, sales, medical equipment, insurance and facilities. With this range of diversification, investing in healthcare is enticing.
In fact, in the past decade, different healthcare stocks have exhibited growth in their share price with robust earnings. Economists have also predicted continued growth of the sector in the coming years. 
4.
Favourable government policies
The COVID-19 pandemic has shown nations how important healthcare can be to national security. The pandemic has shown that a disease outbreak can shut down economic activity, cause social instability and even disrupt a country's defence system; after all, how will the force defend a nation if they are sick?
Seeing the need to have a robust healthcare system, governments would be inclined to devise friendly policies towards healthcare. This means that governments will be more favourable in terms of funding healthcare. Also, they might not over-regulate health companies anymore (which is one of the drawbacks of health stocks).
5.
Investors will move along with the trend
One great thing about healthcare companies is that just like tech companies, they constantly bring up new ideas and invent new things to improve the quality of life. 
One of the most recent notable trends in healthcare is the shift from treatment to preventive medicine. The promotion of telehealth and the rise in wearables facilitated this shift.
In fact, during the pandemic, telemedicine grew drastically within weeks, providing about 30 per cent of the outpatient visits during the COVID-19 pandemic as many clinicians needed it to limit patient and staff exposure to coronavirus. 
Funding for digital startups like telemedicine increased as high as $14.1 billion in 2020, from $7.5 billion in 20192 also, showing that health investment has the potential to thrive. 
Investing in healthcare is a good way for investors to diversify their portfolios. While it sounds awesome investing in the big tech and financial companies, these sectors are at greater risk of volatility.
This is not to say that the healthcare sector has no risk. There are risks such as a drug company facing clinical trials and realizing that the new drug being tested is ineffective. This can affect the companies stock; however, the sector is still relatively safe for investment compared to some other sectors.