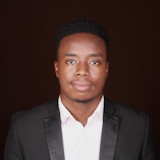 Favour Onovo
Medical Writer | Health product review writer
Favour is a medical writer with extensive experience in writing educative consumer-focused content for B2C health brands.
His medical background allows him to digest and break down complex health topics in a way everyone —including your grandma— can understand. When writing, he pays attention to SEO because what's the use of good content if people can't find it?
In his free time, Favour can be found reading books, playing table tennis, or walking his dog. He also loves taking occasional road trips.