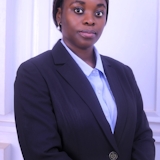 Grace Eneh
Medical Doctor (MBBS) | Consultant Neurologist
Grace is a medical doctor, neurologist, health writer, and editor.
With clinical experience spanning over a decade and excellent writing skills, Grace provides accurate, educative, and informative content free of medical jargon. She has worked with healthcare brands/websites such as Medic Drive, Medscape blogs, and The Health Gospel.
When she's not working in the hospital or writing, She's either reading, working out, or spending time with her family.
Grace believes that improving health literacy lies with sharing accurate health information in plain language; hence she talks a lot about adopting a healthy lifestyle, quitting harmful habits, and medication adherence.