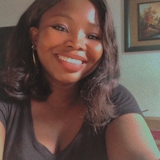 Mayowa Akanbi
Mayowa is a content creator and a creative writer who enjoys writing. She has about two years' worth of experience in writing.
Apart from writing, she also creates social media content and campaigns for startup brands to help them gain publicity and engagement.
She has worked with well-known brands to help them create both an offline and an online presence for themselves, and she has developed strategies that have helped increase sales over time.
She is an adventurous and fun-loving person. She is either trying out new cooking recipes or hosting a podcast show when she isn't working. Mayowa is an advocate of self-love.
She encourages people to embrace their truth, love themselves, live inspiring lives, and experience the world around them.