Best HMOs in Nigeria
This article lists the top 10 best HMOs in Nigeria for your health insurance.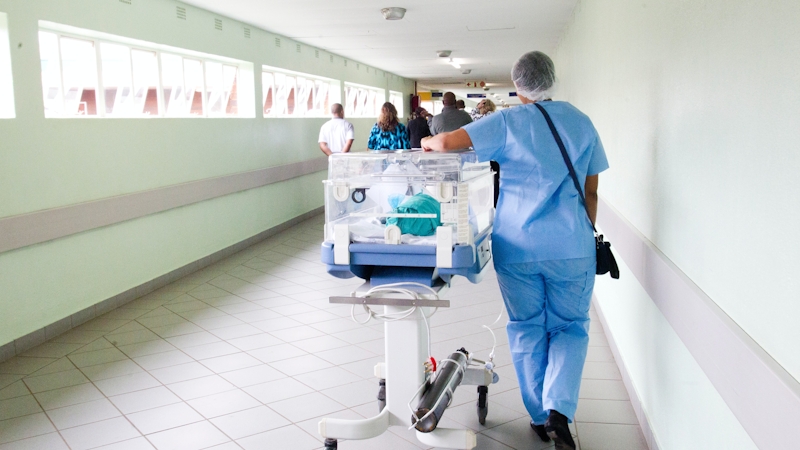 Health maintenance organizations, HMOs, are health companies responsible for managing healthcare services through affiliations with healthcare experts and facilities.
The best HMOs in Nigeria to use for health insurance are AXA Mansard, Reliance Health, Hygeia HMO, and Avon HMO.
Each HMO operates separately and offers unique plans for its clients. Find the best HMO for your needs by following the signup links provided in each HMO's section.
The need for health care insurance cannot be over-emphasized. While it may not cost much to treat mild health conditions, the cost of treating severe health conditions that may need surgery will blow out your budget.
Few can afford the thousands to millions of naira needed to carry out such surgical operations. This is why health insurance is helpful and important to have, and that is also why you need to know some of the top best HMOs in Nigeria to use for your health insurance.
HMO enrollment - How to start
You can get health insurance with one of the listed HMOs in this article by registering on their website. Follow the signup link for the HMO of your choice for further steps. Select the right health insurance plan for you and your loved ones.
Depending on the health insurance plan chosen, the health insurance contract can cover check-ups, tests, surgeries, eye and dental issues, and others.
Despite health insurance benefits, not many Nigerians are enrolled on any of these HMO platforms. Few Nigerians see the need for health insurance. Subscription to the National Health Insurance Scheme (NHIS) has remained low, with more than 70% of the population still uninsured as of 2021.
The NHIS, however, made it easier for companies to insure their employees by mandating HMOs to act as their agents, providing healthcare services to companies and individuals.
In a previous article, SemicHealth discussed HMOs in Nigeria, their roles, and how they function. This article will look at the top 10 best HMOs in Nigeria with their features and benefits.
Best HMOs in Nigeria in 2022
The 10 best HMOs in Nigeria as of 2022 are:
Photo source: Tima Miroshnichenko on Pexels
AXA Mansard makes it to our list as the best HMO in Nigeria. AXA Mansard is an insurance company that was incorporated in 1989 and registered with the National Insurance Commission of Nigeria (NAICOM).
In 2020, the company reported a 169% growth in profit after tax. The following year, AXA Mansard emerged as the Best Health Insurance Company in Nigeria at the 2021 International Finance Awards.
AXA services are flexible. They also offer products that suit different needs. Their benefits include:
Home vaccination service
24/7 telemedicine service
Partnership with healthy meal restaurants
Free home delivery of some medications
Through its three subsidiaries, AXA Mansard Health Limited, AXA Mansard Investments Limited, and AXA Mansard Pensions Limited, the AXA Group offers life and non-life insurance services, health management services, and asset management services to Nigerians.
AXA Mansard Health Maintenance Organization has offices in different states, such as Lagos (the head office), Enugu, Abuja, and PortHarcourt.
AXA Mansard plan features
The plan starts from around N12,000 biannually (the EasyCare plan) and runs through the platinum plans, which cost about N489,000 per year
They have registered over 1300 hospitals in the country where enrollees can receive treatment
Plans that cover maternal care, drug prescriptions, ambulance services, lab tests, accidents and emergencies, dental care, optical care, and many more
Their retail plans cover medical care both in Nigeria and India
Some users chose AXA Mansard as the best HMO in Nigeria because they offer more health coverage. For instance, they cover almost all the medical procedures and investigations, especially those other HMOs do not cover, such as CT scans, Echo, and laparoscopic surgeries. 
Other AXA Mansard users on social media also said they love AXA Mansard's tariff plans, adding that they offer premium healthcare services for their enrollees, resolve issues fast, and do not owe providers. 
Reliance Health HMO is also rated one of the top 10 best HMOs in Nigeria in 2022. The company was founded in 2016 and offers affordable health insurance and telemedicine services that meet the various needs of emerging markets.
Reliance Health HMO was founded by Opeyemi Olumekun, Femi Kuti, and Mathew Mayaki as a Nigerian telemedicine company, Kangpe, before they went into health insurance. 
Reliance Health has different health plans that cover both family and corporate organizations. Top businesses in Nigeria that use their insurance plans include Kuda, Opay, ZTE, Bolt, and CowryWise. They offer flexible services, premium offers and 24/7 customer care which makes them one of the top best HMOs in Nigeria.
Reliance Health Maintenance Organization has three main health plans:
The individual plan: This covers an individual's healthcare needs. It also promises to refund 20% of your premium if you are healthy and didn't use the plan.
The family plan: This provides health insurance coverage for you and your family. It is good for people with family, as your spouse and children get to reap benefits like access to premium healthcare in emergency cases.
Business plan: This is ideal for businesses that want to offer their employees the best HMO plan. It offers maximum benefits at an affordable cost to employees.
Reliance Health plan features
The family plan starts at N3,500 per person per month (the Red Beryl plan) and ranges to N13,500 per person per month (the Diamond plan)
N1.2 million worth of healthcare with the Red Beryl plan
N150,000 to cover 9 different surgeries
Access to up to 614 hospitals in Nigeria
Telemedicine services
Plans come with access to dental care, eye care, and gym services
Some HMO users have also attested that Reliance HMO is one of the best HMOs in Nigeria.
Hygeia covers for both inpatient and outpatient care service (Photo source: Ivan Samkov on Pexels)
Hygeia is one of the oldest operating health maintenance organizations in Nigeria. The organization was founded in 1984 and has evolved over time. Today, it remains one of the top 10 best HMOs in Nigeria.
Aside from health insurance products and services, Hygeia also provides preventive health programs, worksite clinics, in-patient and outpatient care services, and health management services.
Hygeia meets the health insurance needs of Nigerians using 3 distinct plans:
Personal and Family plans
SME group plans
Corporate plans
People love Hygeia because of their automated system of operation, fast customer care service, and different healthcare options. Enrollees in this HMO enjoy medical care from both primary healthcare providers and secondary healthcare specialists and have therefore testified that it is one of the best HMOs in Nigeria.
Hygeia plan features
The basic individual plan starts at N55,000 per annum, while the basic family plan starts from N230,000 per annum
Offers SME plans that start with a basic package of N51,000 Per annum
HMO is affiliated with over 1200 healthcare facilities in Nigeria
Has a mobile app for monitoring usage and customer identification
Users love Hygeia Health Maintenance Organization and rate it one of the top 10 best HMOs in Nigeria for different reasons such as:
A mobile app that makes it easy to view profiles, check plan details, and lay complaints 
Roaming plans that enable users to access fast healthcare from affiliated health facilities from different parts of the country
Affiliated with high-rated hospitals
Dedicated customer care service
Checking up on enrollees, e.g., mothers after childbirth
Open to making a refund for unavailable drugs 
Avon Health Maintenance Organization is a subsidiary of Heirs Holdings Group which is an investment company in Nigeria. The HMO was registered in 2012 but started operations the following year. 
Avon is a popular Health Maintenance Organization and is also rated one of the top best HMOs in Nigeria. It offers different health plans, including:
Individual Health Plan
Couples' Health Plan
Family Health Plan
SME and Small Groups Health Plan
Companies and Large Groups Health Plan
International Coverage
Aside from offering one of the best HMO services in Nigeria, Avon also offers affordable enrollment plans. They have efficient customer care service that is available to meet your insurance needs and answer your questions 24/7.
Avon plan features
Individual health insurance plan starts at N25,000 and ranges through the Premium and Boss Life plan that costs N140,999 per annum
Couples plan that costs N73,360 per annum and a family plan that starts at N202,500
Some plans cover for advanced care such as intensive care, major surgeries, special investigations, infertility investigations, and renal dialysis
Over 400 hospitals and affiliate medical centers you can use for treatment and consultations
Has a plan that covers international health insurance
Hallmark has health plans that meets the needs of different people (Photo source: Francis Agyemang Opoku on Pexels)
Hallmark Health Service Limited is one of the top 10 best HMOs in Nigeria in 2022. It is part of the Consolidated Hallmark Insurance Group, a big insurance company formed by merging two companies.
Hallmark HMO provides Nigerians with affordable and efficient health management services through its health insurance packages. 
For easy accessibility, Hallmark Health Maintenance Organization has branches in different states in the country, such as Lagos, Abuja, Kaduna, Portharcourt, Owerri, Aba, Kano, Enugu, Onitsha, Warri, and Ibadan. 
Thecompany also plays an active role in different health campaigns. For instance, in July 2022, Hallmark HMO collaborated with the Lagos State Teaching Hospital (LUTH) to boost voluntary blood donations.
They aim to work with NHIS to support established healthcare systems and make healthcare accessible to all.
Hallmark plan features
Has plans for individuals, families, and corporate organizations
Their retail and corporate plans cover both in-patient and out-patient care
Plans cover minor and intermediate surgeries
Some packages cover antenatal care
Plans cover accidents and emergencies
Plans cover chronic condition management
Access to hospitals for primary or secondary health provider
Novo Health Africa comes 6th in our list of the top 10 best HMOs in Nigeria because of their unique health service delivery. They offer diverse products and services, including NHA corporate plans, retail plans, transnational plans, and NHIS plans.
Their health insurance services cover:
National Health Insurance Scheme
Community Health Project Management
Health System Support
Healthcare Financing and Administration
Novo HMO plan features
Offer health insurance plan for as low as N18,000 per year
Have packages that cover curative, preventive, promotive, medical rehabilitative, and diagnostic medical services
Have packages that cover fitness and geriatric care
Redcare HMO is accredited by the National Health Service Scheme to act as an agent offering health insurance packages to companies and members of the public. This health insurance company is one of the best HMOs in Nigeria. The company was incorporated in 2009 as a limited liability company. 
Redcare Health Maintenance Organization offers quality and affordable healthcare services that target individuals, families, companies, and government parastatals. 
They are considered one of the best HMOs in Nigeria because aside from the diverse, affordable health management services they offer, they also provide their enrollees with excellent service experience, such as prompt and proper reimbursement of their partner hospitals.
Redcare HMO plan features
Plans are covered in over 600 healthcare facilities in 196 cities in Nigeria
Offer corporate and private plans for companies and individuals, respectively
Members subscribed to the BUPA plan can access the best international medical care
Offer a basic and comprehensive Pre-employment Test plan for companies who wish to test potential employers to ascertain their health status
Offer health insurance scheme for low-income groups in the remote/rural areas
8.
AIICO Multi-Shield Limited HMO
AIICO plans cover costs like child immunization and maternity (Photo source: CDC on Pexels)
Just like Hygeia, AIICO Multi-Shield Ltd. is one of the oldest operating HMOs in the country. It is also rated as one of the top 10 best HMOs in Nigeria in 2022. They received accreditation from the National Health Insurance Scheme and started operation in 1997. 
AIICO offers some of the best affordable healthcare services using human resources and technology. 
AIICO has retail plans that include: the standard plan, executive plan, super executive plan, and magnum plan. Their corporate plans include standard corporate plan, executive corporate plan, super executive corporate plan, and magnum corporate plan.
The enrollees of this Health Maintenance Organization have access to standard hospitals across different states in the country, such as Abia, Abuja, Akwa Ibom, Anambra, Bauchi, Benue, Lagos, Niger, Ogun, and Oyo, among other states. You will find their partner hospitals listed on their website. 
AIICO Multi-Shield plan features
The standard package for the retail plan costs a premium of N48,000 per year
The standard retail package covers general practitioner consultation, basic lab tests, 3 dental care visits, immunization, and supply of prescribed medicines
Magnum (concierge) plan costs a premium of N762,000 per year and offers numerous health benefits such as lab and radiological tests, maternity and out-of-hospital benefits, dental care, child immunization, and optical care
Provides access to a list of partner hospitals, dental and eye clinics among others, making it stand out as one of the best HMOs in Nigeria
9.
Integrated Healthcare HMO
This list of the top 10 best HMOs in Nigeria would be incomplete without including the popular Integrated Healthcare HMO. This HMO was founded in 2000 and is, therefore, one of the longest existing HMOs in Nigeria. 
Integrated Healthcare provides health insurance services to people from different works of life, including small businesses, large organizations, and tertiary institutions. 
With affiliations to reputable health facilities and medical specialists, they offer high-quality healthcare services that cater to the needs of the masses. 
If you are seeking affordable and flexible health plans, you should consider checking out Integrated Healthcare HMO as it is one of the best HMOs in Nigeria in 2022.
Integrated Healthcare plans include:
Individual plan
Family plan
Corporate plan
Tertiary Institutions Social Health Insurance Program (TISHIP) plan
Formal sector plan
Community-Based Health Insurance Program (CBSHIP) plan
Their customer service is available to attend to your needs 24/7.
Integrated Healthcare plan features
The individual/family plan has two packages that offer coverage for individuals and families
The family plan covers an enrollee with the spouse and up to four children
The corporate plan has five packages that cover for organizations with a minimum of five employees
The formal sector plan is funded by pooling contributions from employers and their employees and covers an enrollee with the spouse and up to four children
The TISHIP plan is paid for from funds pooled through students' contributions and offers coverage to students of tertiary institutions (public and private)
10.
Clearline International Limited
The last on our list of top 10 best HMOs in Nigeria is Clearline International Limited (HMO). This health maintenance organization has existed for a long time (since 1994) and has grown so that it now prides itself as one of the best health insurance brokers in the country.
Clearline Health Maintenance Organization partners with more than 2000 hospitals in the country. They offer products and services ranging from individual policy and corporate health insurance schemes to tertiary institution health insurance programs. 
They offer their enrollees access to primary, secondary, and tertiary medical care. Their partner hospitals are located in different states in Nigeria's 6 geopolitical regions, such as Lagos, Ekiti, Bayelsa, Anambra, Enugu, Bauchi, Katsina, and Plateau.
Clearline HMO plan features
The individual/family plan comes with 3 packages that cost N25,000, N50,000, and N75,000, respectively
The corporate insurance premium ranges from N1,200,000 (for the Bronze plan) to N2,600,000 (for the Platinum plan)
Offer TISHIP package for students that covers all healthcare services listed by NHIS with additional benefits
The good news is that the attitude towards health insurance in Nigeria is changing. A 2015 study indicated that NHIS awareness in Nigeria is indeed poor.1 However, responses from the study participants implied that people are also willing to enrol in the health insurance scheme if given the opportunity. 
Having that in mind, SemicHealth set out to find out the top best HMOs in Nigeria for health insurance. This list of the top 10 best HMOs in Nigeria was curated based on user opinions, social media testimonials from the public, and the benefits each HMO offers enrollees. 
HMOs in Nigeria and the NHIS are building health maintenance systems that will make it easier and more affordable for every Nigerian to access healthcare from anywhere and whenever needed.
Enrolling with an HMO and getting insurance coverage for yourself, your spouse, your children, and your employees will go a long way to lift the financial burden that healthcare will place on you or them. 
If you are confused about which HMO to use for yourself or your company, you can check out some of the HMOs explored in this list of the top 10 best HMOs in Nigeria. Links to their websites are also included, so you can look them up and contact them for further questions.